PHOTO C164
1uF changes to 10uF
Remove C164, which is a 1uf eletrolytic, but do not replace yet.
Right above C164, is another chip capacitor C161. (See Photo C161) It is best to replace C161 now with a 1uF 1206 series surface mount capacitor. C161 was a .1 SMT.
Notice C161 is removed and if you look to the right you will see C156 is the previous step.
Leave out C164 for now.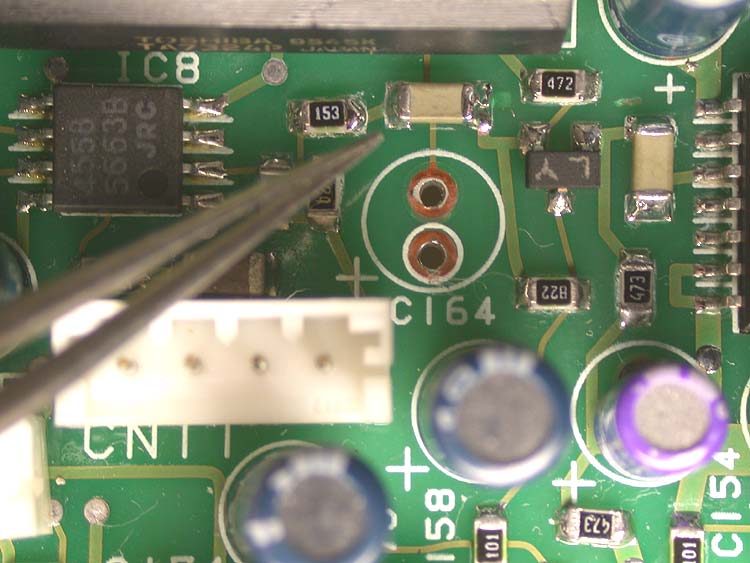 Photo courtesy of W5JAY
Copyright 2002 W5JAY - All rights reserved